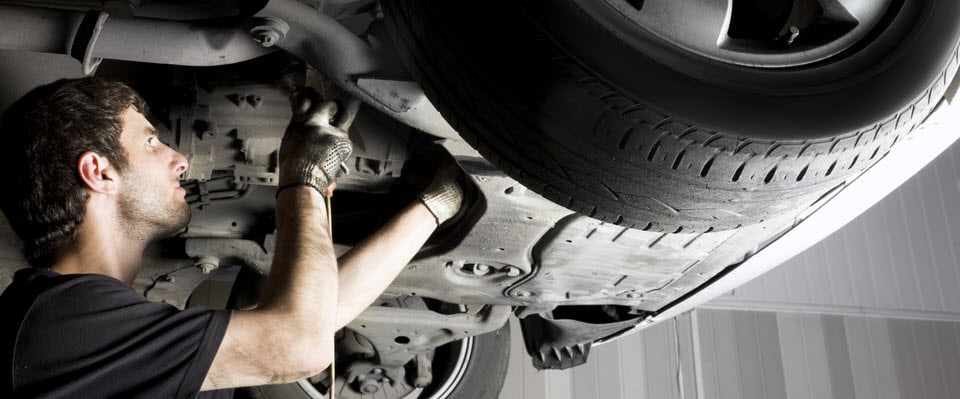 Bring Your Vehicle to the Dealership for Service Near Waterbury, CT
If you keep your vehicle current on its maintenance and inspection schedules, it will perform reliably when you need it most. You can avoid the most common causes of breakdowns by performing small tasks yourself and bringing your car to a mechanic near Avon, CT to check the more complicated systems.
Getting into the habit of checking your tire pressure once a month will help you to avoid driving on under-inflated tires around Torrington. A known cause of blowouts, tires low on air can also develop uneven wear patterns, which will cause you to require a new set prematurely. Your owner's manual will give you a good range of pressure to stay within, and you can perform a quick inspection and top them off with air if needed as part of your car washing routine.
As your car ages, it will need more advanced attention, most of which fall into the skill set of a professional mechanic. Your transfer case and transmission fluids occasionally need to be purged, as do your brakes and your coolant fluid exchange. You'll also need to have your shocks, struts, suspension and spark plugs inspected or replaced. Your serpentine and timing belts last for tens of thousands of miles, but eventually they need replacing as well.
There are also seasonal maintenance tasks that will help your vehicle to perform at its best during the depths of winter in Bristol, CT or throughout a long, hot summer, like testing your battery, putting a seasonally appropriate set of tires on your car and changing your wiper blades for a set that is able to clear heavy snow. This is also a good chance to check your wheel alignment.
Our team members are also prepared to help with setting up your technology. From connecting your device to helping you set up Android Auto or Apple CarPlay, we are prepared to help get you back on the road!
If your vehicle needs routine or emergency service near Hartford, we're here for you. Our mechanics are experts in servicing Jeep, Cadillac, Chevrolet, Chrysler, Buick, Dodge, Ram, GMC and Honda vehicles in particular, utilizing parts recommended by the various manufacturers for use in their vehicles. You can also check with us regularly to see if we're running any specials on the services we provide so you can save a little extra on your next visit to the service center.