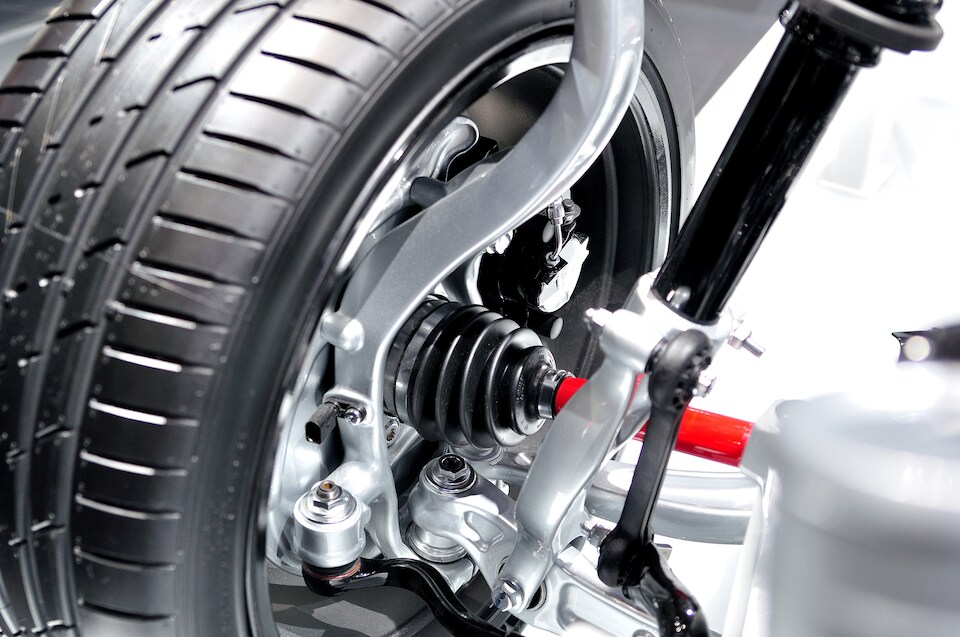 No matter what kind of vehicle you drive, we all appreciate a comfortable ride. Nobody wants to feel every bump in the road as they drive along, and your vehicle's suspension means that you don't have to. However, a healthy suspension means more than just a comfortable ride. It also means you have more control over the vehicle, especially when stopping or turning. A damaged suspension isn't just inconvenient... it's unsafe.
Routine maintenance is important to keep your vehicle's suspension in its best possible shape. A good rule of thumb is to have your suspension checked out every 15,000 miles or so, although it can vary depending on what you drive and how you drive it.
How do you know if your suspension needs a tune-up? There are a few things to look out for. The most obvious is a bumpier ride. If you feel every bump in the road when you drive, especially on roads that used to be smooth, you should have your suspension examined. Another thing to look out for is how you turn. If you feel your vehicle pull or drift while you're turning, and if you feel like you might tip over, you should have your suspension looked at right away.
If your suspension needs a tune up, it's important to take care of it quickly. That's where we come in. Here at Sullivan Automotive, we're here to help you keep your vehicle running its best for many years down the line. We offer suspension repair services for nearly any make or model of vehicle, so schedule an appointment with us today. Our team of auto experts will have you in and out of our service center in no time. At Sullivan Automotive, we're proud to serve drivers from all over the Torrington, CT area. We can't wait to help you too.