Get Brake Service You Can Trust at Sullivan Automotive Group
Your vehicle's ability to go doesn't mean much if its ability to stop doesn't make the cut. Caring for your brakes in among the most essential things you can do for your vehicle. Good brakes help to keep you and others on the road safe. That's why you need a team of service professionals you can trust to maintain your vehicle's brakes and make sure they're operating at maximum efficiency. At Sullivan Automotive Group, we take brake service very seriously so you can maintain confidence and peace of mind every time you take the wheel. If your brakes need adjustment or replacement, you can count on us to get the job done right.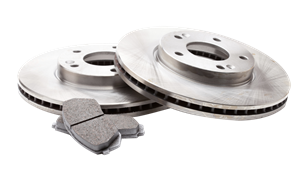 We work to help drivers with brake issues at our four service locations throughout Avon and Torrington, CT. Our technicians are well-versed in the art of brake repair, so all you need to do is contact us for an appointment if you're experiencing any problems. We can diagnose brake issues, fix them, and get you back on the road safely and quickly. We can also run basic brake maintenance to help your brakes perform at their best. Need new brake pads, a brake fluid check, or a rotor replacement? We have your back.
How to Tell If Your Brakes Need Help
There are a couple of signs to look for when it comes to figuring out whether your brakes need attention. If you look through the spaces between your wheel spokes and find less than a quarter of an inch of brake pad, you should give us a call so we can inspect your brakes and replace the brake pads if need be. You should also make note of dulled brake response or any strange noises such as squealing, grinding, or growling. If your vehicle pulls to one side or your brake pedal vibrates when you try to stop, you should schedule an appointment with us.
Caring for your brakes is serious, so please don't hesitate to reach out to us to schedule service or ask questions. We're here to help!