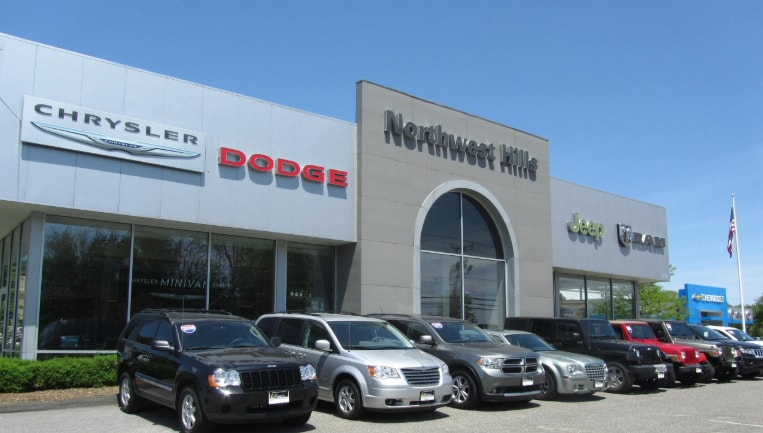 Drivers in and around Hartford have been choosing Sullivan Automotive Group for year. Whether it's a new car, truck or SUV, a used car, trustworthy auto service or auto parts, our team is here to provide it. We have over 500 new and used cars in stock at our four dealerships, which include Sullivan Honda, Northwest Hills Chevrolet Buick GMC, Northwest Hills Chrysler Jeep Dodge Ram and O'Neill's Chevrolet Buick.
Great New & Used Car Deals around Hartford
Drivers near Hartford can find excellent deals on new cars, trucks and SUVs as well as pre-owned vehicles and auto service at The Sullivan Automotive Group. Hartford, which is nicknamed the "Insurance Capital of the World," is also the capital of Connecticut Capital of Connecticut and was founded in 1635. Drivers who visit one of our dealerships for their next car in Hartford may want to check out Bushnell Park, the Mark Twain House, the State House Square, or the XL Center, which is a multi-purpose arena and convention center located in downtown Hartford.
Drivers throughout Hartford and nearby communities can buy and lease new vehicles from brands like Honda, Chevy, Buick, GMC, Jeep, Ram, Chrysler, Dodge and Cadillac.
We can also highlight a variety of used cars from a long list of brands including the new brands we carry. Because we have over 500 new and used vehicles in stock, we know we can help you find a vehicle that aligns with your budget, taste and needs without a hitch.
Shop new and pre-owned cars in Hartford at the Sullivan Automotive Group today. Visit one of our four locations or shop online for new and used car offers you won't find anywhere else.