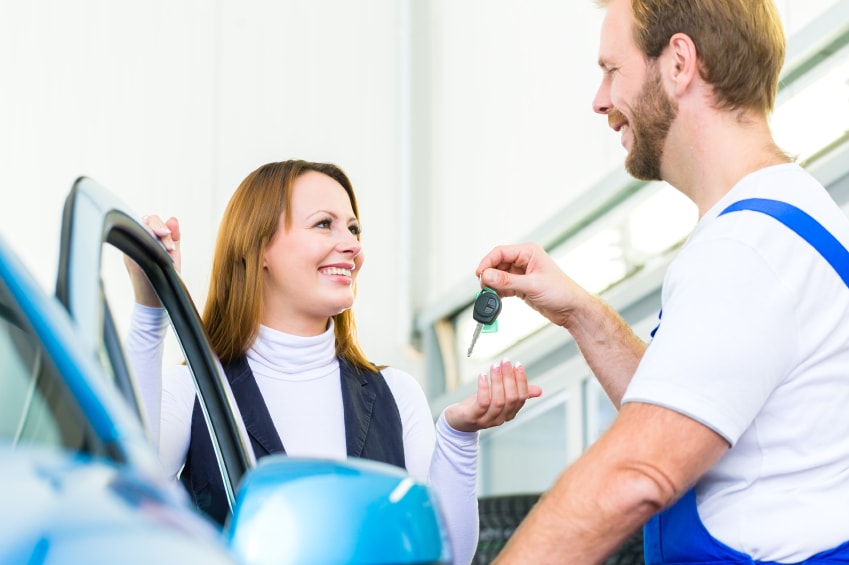 ​
Whether your vehicle's next round of scheduled maintenance is creeping around the corner or your car is in dire need of repair to help it get back up and running smoothly again, you can rely on our service centers to get the job done.
Our team of highly-trained technicians can take care of a wide variety of maintenance and repair items, so when your car needs service, you can breathe a little easier when you leave it to the pros!
Scheduled Maintenance Made Easy
No matter what kind of vehicle you drive, your ride needs regular service to make sure that everything is working properly and that your car's various parts and systems are getting the care they need to perform as efficiently as possible.
Routine maintenance not only helps to ensure that your vehicle performs at its best, but it also helps you dodge pricey repairs later in your car's life. We're committed to helping you get the most out of your vehicle, so you can rely on us for every oil change, tire rotation, and other regular maintenance items throughout your time with your car.
Professional Repairs
Adhering to your vehicle's maintenance schedule can help prevent a lot of issues, but not all of them. From flat tires to illuminated check engine lights and a slew of other unexpected issues in between, your car may need expert repairs to get it back up on its tires again.
Luckily, expecting the unexpected is among our specialties, so we're prepared to carry out the repairs your vehicle needs to get back on the road safely.
Schedule Service
Need to make a service appointment and put our talented team to work? Schedule service online or give us a call today to set aside a time for us to whip your vehicle into shape!